On Thanksgiving, my cousin George gave me one of the best presents ever, Nanoblocks. He bought this for me while in Japan. The blocks are a fraction of the size of LEGOs. I built my own nano-Neuschwanstein. Here are some photos.
Here are some photos of the completed structure. Some have a LEGO brick in this photo so you can compare the size of the nanostructure and a traditional LEGO.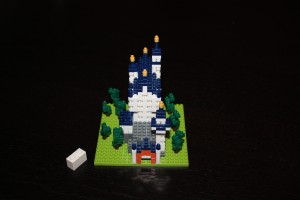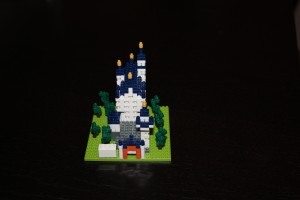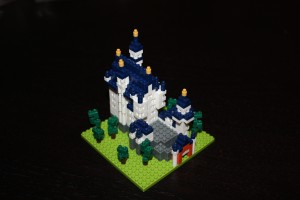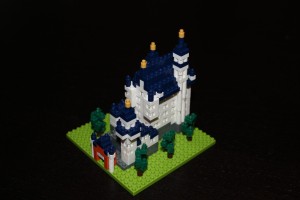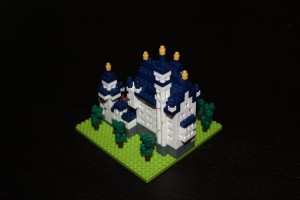 My fingers felt like blobs when trying to build the structure because the bricks were so tiny. I loved every minute of putting it together. Although, I do have some bricks left over, so either I didn't do something right or they gave me extra pieces.
Thanks George!!!